Motorcyclists are always looking for the right helmet to buy. This article is here to help you find a quality, premium helmet that will keep you safe and sound on the road.
There's a lot of different helmets out there with all sorts of features and prices so it can be hard to know which one is best for your needs.
But don't worry, we're going over some tips today that'll make your search much easier, but before we do that let define what a premium helmet is.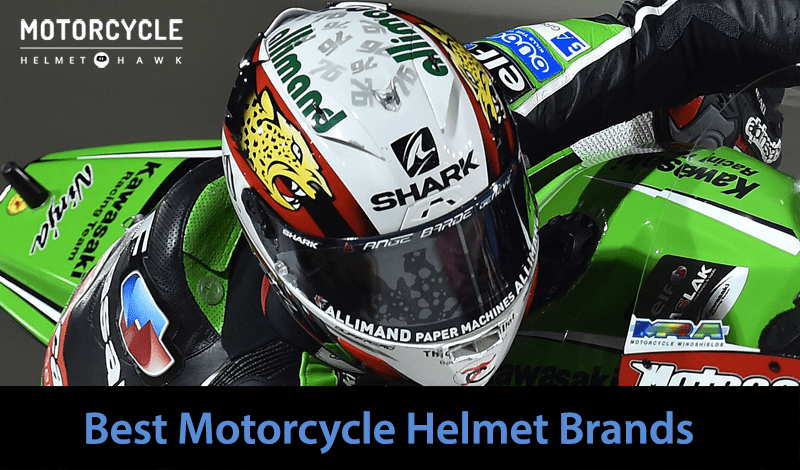 What does a premium helmet look like?
Premium motorcycle helmets are constructed from a variety of materials – the best being fiberglass or composites like carbon fiber and/or KEVLAR.
A quality helmet will also be lightweight, but have a tough hard outer shell that is shock-absorbent. It must be comfortable to wear and have inbuilt slits or vents for air ventilation.
It should have an adjustable chin strap and elongated shape to protect the back of the neck hair line, nape of the neck & rear skull region.
Must fit perfectly
Regardless of which helmet you buy it must fit you perfectly for it to work as intended in an accident. The helmet must fit on your head without being loose or leaving space.
This ensures that your head moves together with the helmet to protect you from injuries that arise from twisting when the helmet does not fit correctly.
When it comes to protecting your head, you want a helmet that fits perfectly.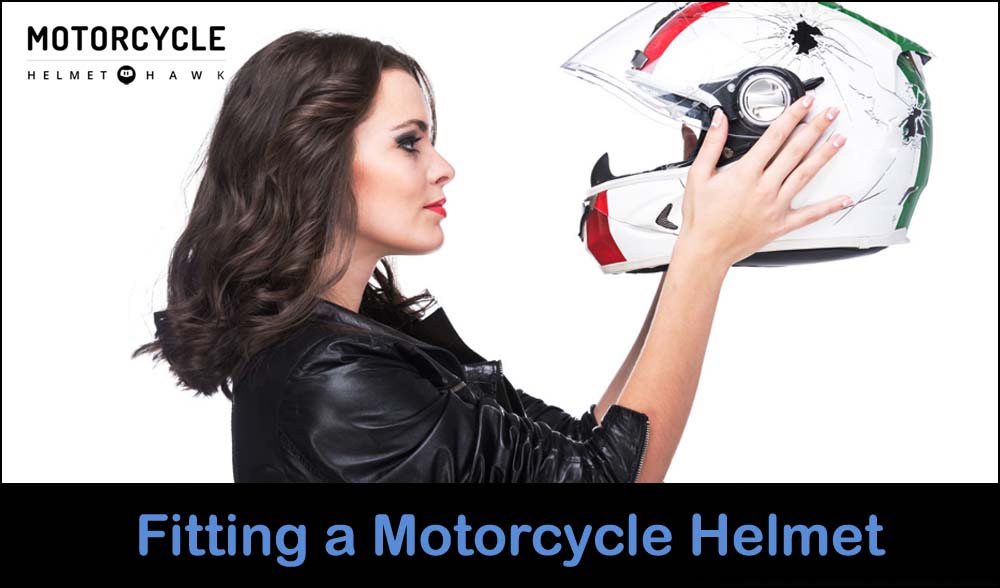 Should be lightweight
The weight of the helmet is an important factor when considering which one to purchase. Make sure the weight of the helmet is around 3 pounds or lighter.
This ensures that the helmet is lightweight enough for you to wear comfortably while enjoying your activity, without being so heavy that it will strain your neck muscles.
Fiberglass or Composites
A large or heavy helmet is a sign of thermoplastic shell. We recommend you go for a fiberglass or composite material, rather than a plastic shell.
Helmets made from Fiberglass, Advanced Fiberglass or Composites like carbon fiber or KEVLAR are considered to be premium helmets.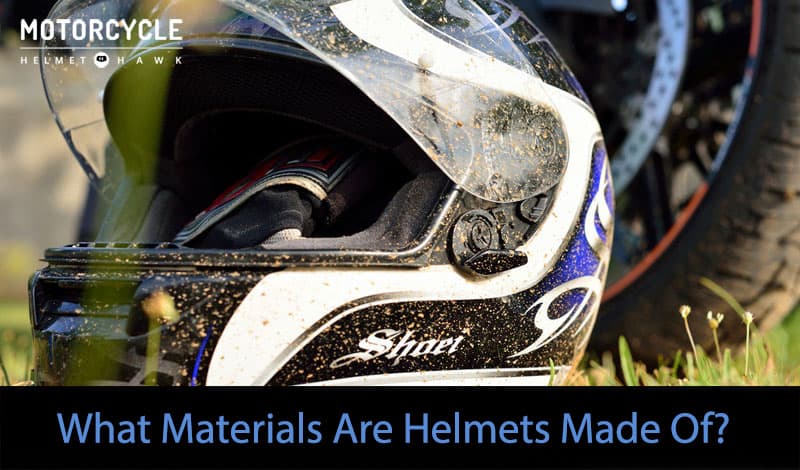 Certified helmet
Go for helmets that has been certified by DOT and Snell or ECE, and buy from an established dealer.
Look at safety ratings for each helmet, and check the helmets has passed it's safety tests. You can check for a passing grade by looking at the back of the helmet for a certification label.
Every jurisdiction has their own safety certifications. A genuine sticker should have a registration number. A helmet that has been tested by the relevant agencies will certainly leave your head unharmed.
Full Face
Helmets come in different style and sizes and each has there advantages and disadvantages.
The advantage of wearing a ½ or ¾ helmet is that you can easily communicate with other people and give you the freedom to feel of the wind in your face.
However, the safest type of motorcycle helmet is a Full Face helmet. They offer the most protection in a crash.
They also give you the added protection from road debris and insects that can fly into your eyes or mouth. A common problem with open faced helmets.
Just remember that a full face is hotter to wear, but they are the best for safety.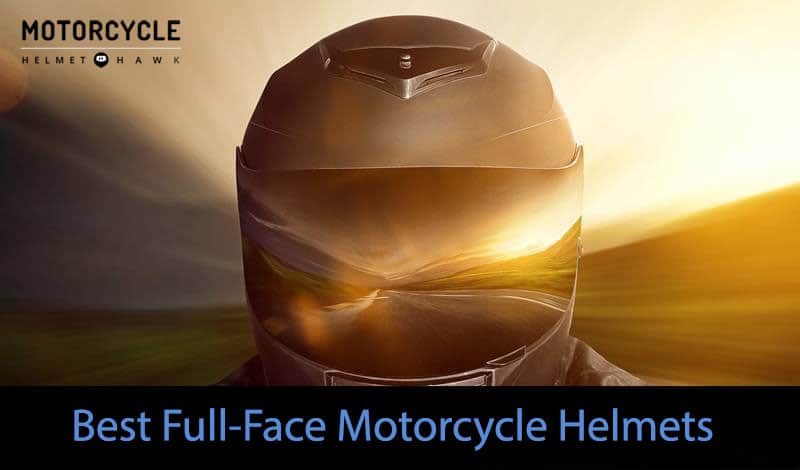 High quality face shield
Nowadays, most helmets come with pinlock feature that gives you a clear sight because it's resistant to fog.
There are others that include a sun shield that protects you from the sun. A helmet that has these features is very convenient because you don't have to switch between different face shields.
Make sure your visor is clean and always closes securely before riding off on your motorcycle
Bluetooth Connectivity
If you use your cell phone on the road or like to listen to music. Purchase a Bluetooth-enabled helmet. Make sure the helmet that has enough space for installing speakers or is compatible with other devices.
That way you can safely talk with your hands on the handlebars and listen to music without earplugs. Some helmets offer a built-in microphone so you can call hands-free and play your favorite playlist.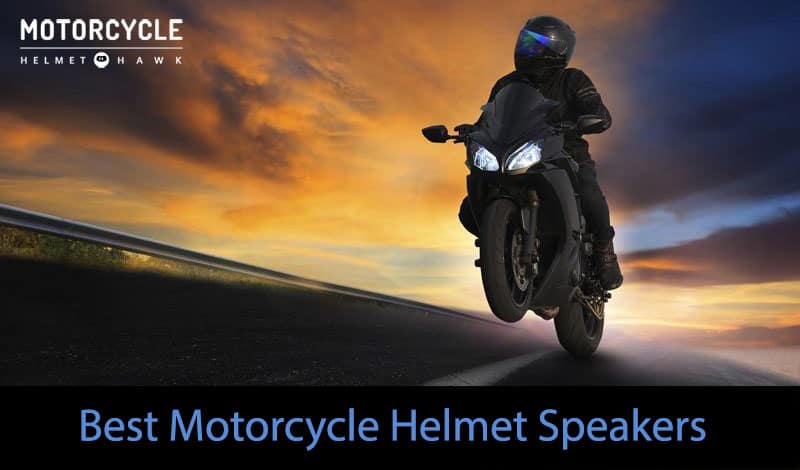 Never buy used helmet
With these tough economic times, you might be tempted to buy a second hand helmet because it's cheaper than a new one.
Though a second hand helmet may look intact at a glance, there is no guarantee that the inner lining is still in good shape.
If you have a used helmet at home, you can use it to get a brand new at a slashed price. This is because the dealers that have such offers take the damaged helmets to the manufacturers.
Conclusion: Check them out in person
The only way to ensure you get the perfect fit and to be able to check out all the features is by trying on different brands and sizes at a motorcycle gear store.
If you're like me and want to buy online – trying them on beforehand you will get the best fit possible.
Buying a premium without trying one on first can lead to not getting the perfect fit and potentially wasted good money!
We hope you find this information helpful. If you would like to support this site, you can by purchasing through recommended links on the page. Should you decide to purchase, we may earn a small percentage of the sale at no cost to you.
Thank you for your support.